As a first year graduate student, I've noticed the different levels of diversity displayed while being at Rice. Just like the city of Houston, Rice is very racially, ethnically, and culturally diverse.
I am studying Religion, and I became interested in finding out how Rice accommodates and manages religious diversity on a small knit campus.
One of the ways Rice welcomes religion diversity is with the Rice Memorial Chapel (RMC). The RMC is located at the Rice Student Center on campus. The RMC was founded in 1958 as a symbol of the rights and responsibilities of the university to deal with spiritual values. It serves thousands of worshippers from all faiths and backgrounds.
The Chapel is open daily for various religious activities regardless of a person's denomination. Rice's employees and students can also use the Chapel for weddings and other religious events by booking a reservation on the RMC website.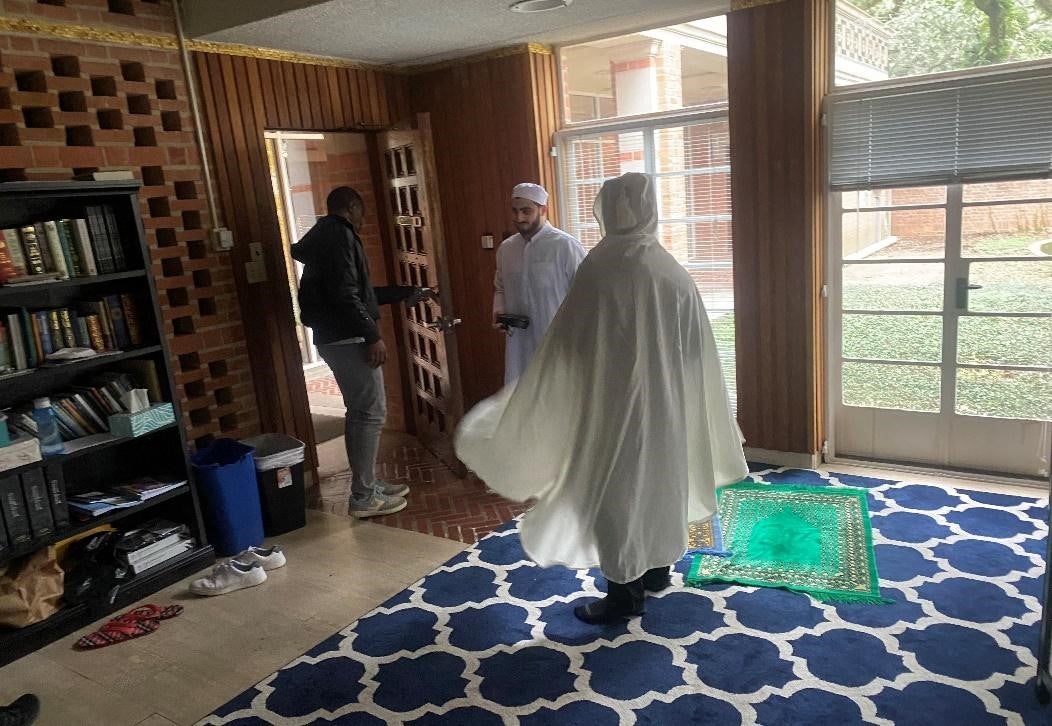 For many people, religion is a concrete aspect of their life. It forms their worldview, perception, perspective and could impact their academic performance. If you're looking for a religious community on campus, please feel free to join one of the communities we have on campus. 
The Rice Graduate Christian Fellowship  holds a Bible study and prayer meeting every Thursday in the Captain's Lounge at RMC. 
The Rice Muslim Student Association have a Prayer Room for Muslims. This initiative showcases unity in diversity of religious identities in the Rice community.
Other religious organizations also hold weekly and bi-semester programs. All organizations can be found on OwlNest, Rice's centralized organization community. I commend Rice's administration for their foresight in accommodating religious diversity on campus and giving everyone a sense of belonging and purpose on campus.