Welcome from the Dean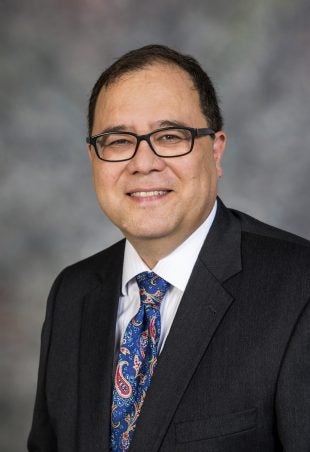 Greetings! Thank you for your interest in graduate study at Rice University. At Rice, one of America's leading research universities, you can be sure that your graduate education will be challenging and exciting. Our top-ranked programs are known worldwide for their scholarship, and our faculty and students are some of the world's best and brightest. We create, innovate, discover, and push the boundaries of what is possible. We inspire each other to be our best and work across traditional boundaries to increase our foundational knowledge of the world, as well as develop interdisciplinary, innovative solutions to the problems facing humanity.
The Office of Graduate and Postdoctoral Studies, in collaboration with your graduate program, will be your partner as you work toward your degree. We will support you throughout your academic journey and look forward to celebrating each milestone in your academic career.
Our office is dedicated to student success, both in and outside the classroom, field, lab, library and archives! We work to support each member of our community, arrange social gatherings, and provide professional development opportunities for all of our graduate students. Whatever you choose to do with your degree, we want to give you all the resources you need to achieve your goals.
If you have just started researching graduate schools, I hope you will consider joining our Rice University family. If you have recently been admitted, welcome! We're so glad you are here, and I look forward to meeting you soon.
Seiichi P. T. Matsuda
Dean of Graduate and Postdoctoral Studies
E. Dell Butcher Professor of Chemistry
Professor of BioSciences