Dozens of boxes of pies and desserts filled the Graduate Commons outside Valhalla Nov. 21 as the Office of Graduate and Postdoctoral Studies wound down its annual "GRADitude Week" with its popular pizza party and cake walk.
The yearly cake walk is a sweet way to recognize graduate students and postdocs who received external grants or fellowships.
Each winner selects a cake or pie of their choosing from a local bakery and is presented with their "just desserts" by Dean of Graduate and Postdoctoral Studies Seiichi Matsuda.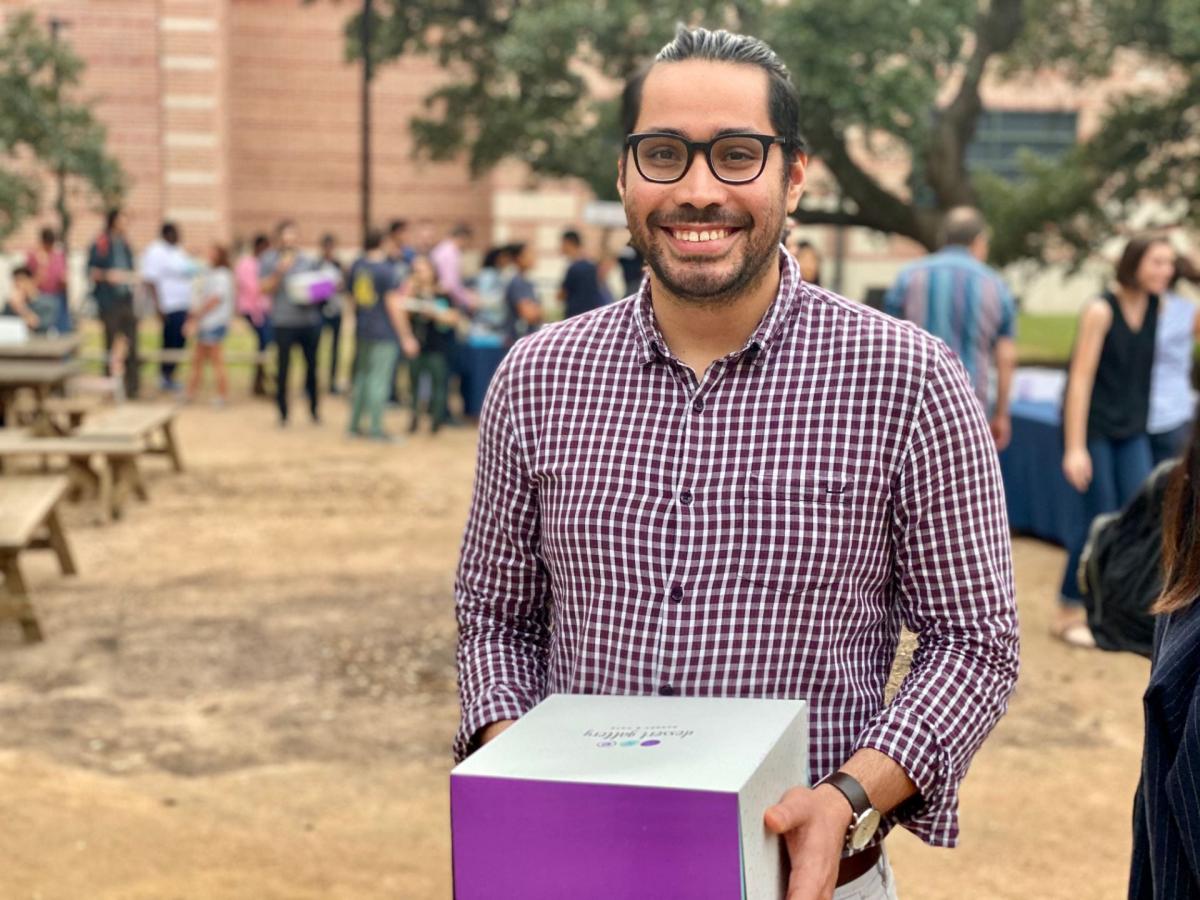 Some grad students have walked away with as many as four cakes in their time at Rice. Miguel Ángel Ortiz Salazar, who's in the third year of working on his Ph.D. in biochemistry and cell biology, received his first cake this year.
"I think it's really, really good that Rice does this," Ortiz Salazar said. His work in the Warmflash Lab, where he studies human embryonic stem cells and the development of the central nervous system, won him a fellowship from the Mexican government.
"It motivates us," he said of the cake walk. "It's a small detail but it feels really good."
Sociology Ph.D. candidate Jie Min shared those sentiments.
Now in her sixth year, Min is writing her dissertation, which focuses on neighborhood and summer school effects on learning over the summer.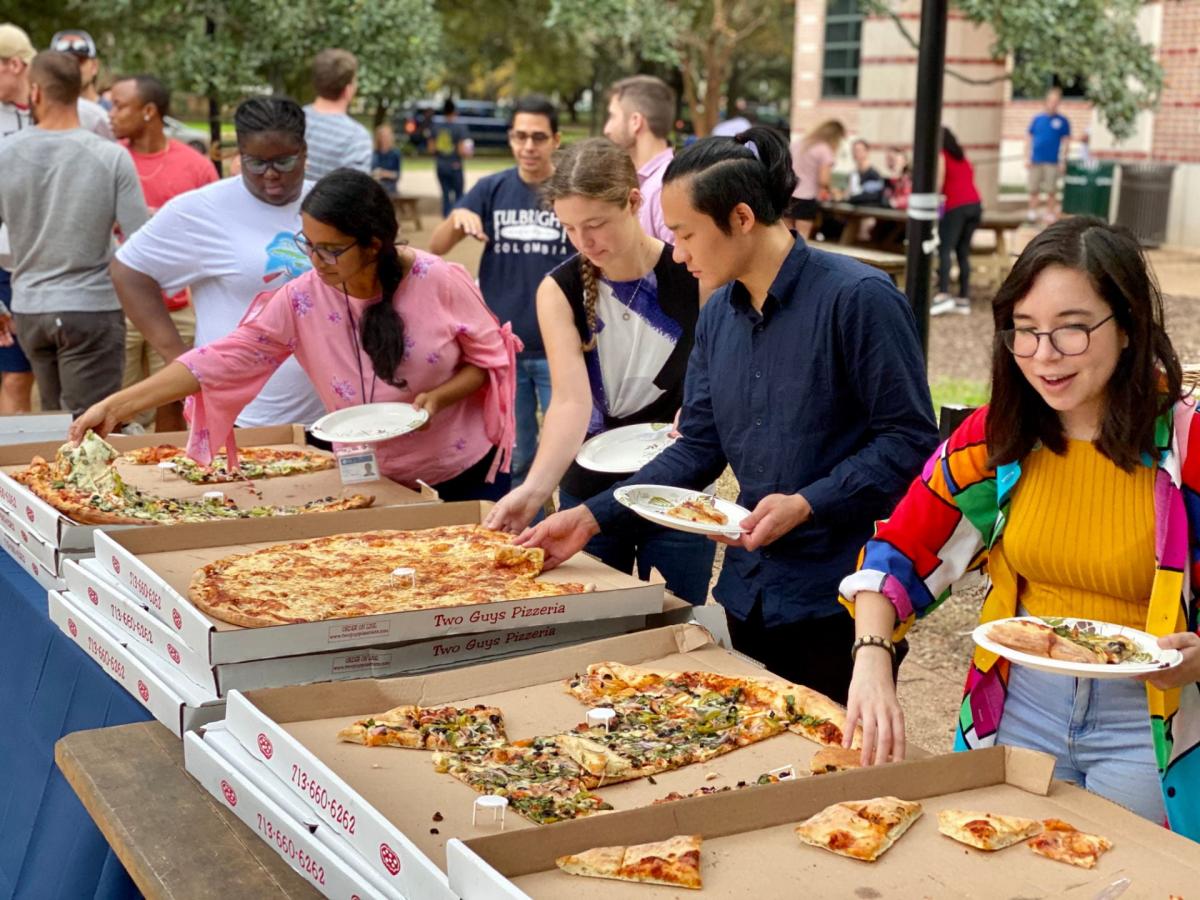 This was also her first cake, which she received for taking home a prestigious National Academy of Education Dissertation Fellowship.
"I feel so honored to win this cake and I'm excited to get the cake to my teammates," Min said of her partners at the Houston Education Research Consortium. "I think they'll be happy for me too — and they like chocolate cake."