After 72 hours of travel from the Centre ValBio field station outside of Ranomafana National Park in rural Madagascar to Boston Logan International Airport, I am ready for a nap. My journey stateside following four weeks in Ranomafana included a 13-hour van ride along a bumpy road through the Malagasy countryside, walks and taxi rides through the bustling streets of Antananarivo (the capital of Madagascar) to appointments with various officials, and two long-haul flights: 11 hours from Antananarivo to Paris, and a breezy 7 hours from Paris to Boston. As my second trip to Madagascar draws to a close, I can confidently say that this expedition is one I will never forget.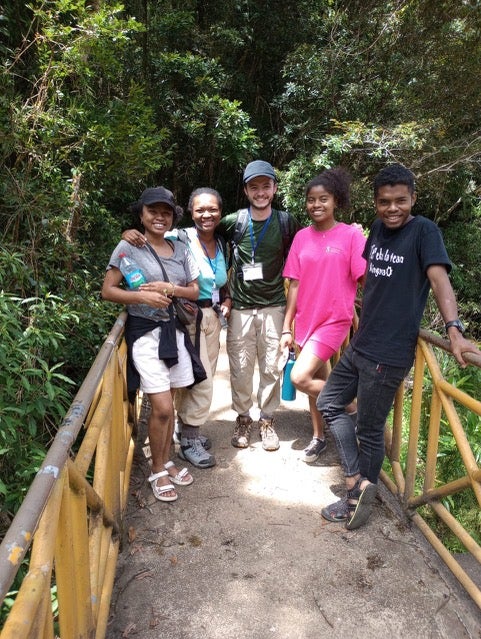 I want to start by giving a huge thank you to Rice and the Wagoner Fund for making this trip possible. I had such a wonderful time out in the forest and at the field station, seeing old friends and collaborators and meeting new ones. I experienced fantastic new villages and cities, new forests, and new critters found nowhere else on earth (I was really lucky to get up close and personal with some golden bamboo lemurs). But at the same time, this trip went a little differently from what I expected!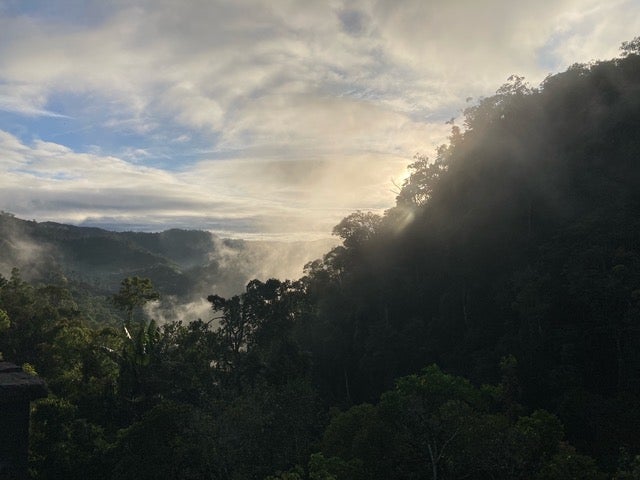 From my first couple of days in Madagascar, I knew that some major adjustments to my research plans would be needed. Cyclone Freddy, a record-breaking cyclone that had gained power traveling the entire width of the Indian Ocean, was forecasted to cross directly over my field site about a week after my arrival. Prior to the storm, all research teams were called back from the field and took shelter in the Centre ValBio station. The night the storm passed through, the wind and the rain were some of the most intense I had ever experienced. But thanks to the preparation of community members and staff, the town of Ranomafana and the research station were able to weather the storm without severe damage. 
As Cyclone Freddy approached, and given the necessary changes to my research schedule, I was presented with a unique opportunity to investigate a natural experiment. Specifically, how do cyclones affect rainforest vegetation? There is some research that suggests that the large, diverse forests of the tropics may provide protection from extreme weather events, but more evidence is required. As part of my research, I was already planning to measure the size and shape of forest floor vegetation using the 3D scanning capabilities of the Microsoft HoloLens. So the day before the storm, I headed out with my collaborators into the forest of Talatakely to perform scans of forest floor vegetation at 30 sites. From these scans, I was able to calculate the relative surface area of forest floor vegetation at each site, which included trees, saplings, seedlings, vines, shrubs, and fallen logs. We got back to the station and hunkered down just as the storm started.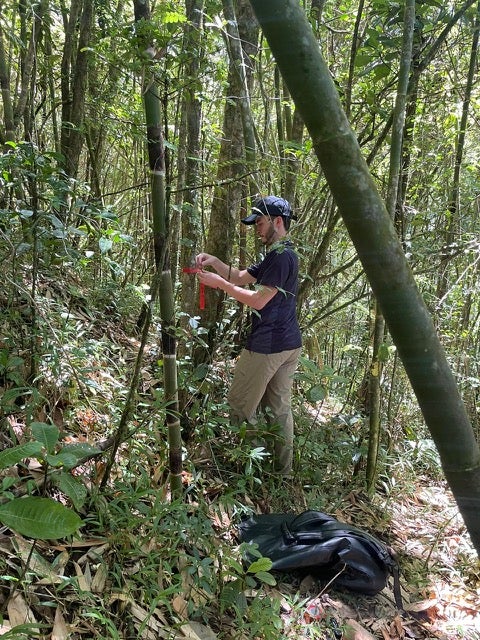 After Cyclone Freddy had passed, we went back out to the same thirty sites and performed scans again. Even though much of the forest showed signs of changes due to the storm (we had to cross at least three large fallen trees to get to the sampling sites), the results of the scans told a different story. In some locations, the storm increased vegetation surface area; in others it decreased, and in still others, there was very little change. I plan to investigate additional characteristics of each of the 30 sites, including elevation, exposure to wind, and distance to the forest edge, to see if there are any clues as to why these results differed between sites. But for now, the mysterious relationship between cyclones and forests remains.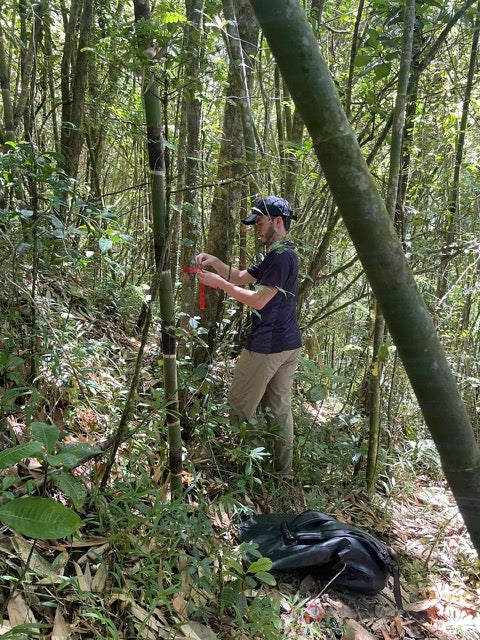 Finally, one of my favorite opportunities of the trip was to train Malagasy students and research technicians to use the Microsoft HoloLens to measure forest floor vegetation. It was so much fun showing everyone the cool features of the device, and one student said she felt like she was "in Star Wars" using the HoloLens. These researchers will continue to collect vegetation data after I have left Madagascar to support research being conducted by the Tropical Ecology Assessment and Monitoring (TEAM) Network, which collects mammal biodiversity data in Ranomafana National Park. Together, we will gain a greater understanding of the ecological factors that support high biodiversity in protected tropical forests and hopefully inform conservation practices to preserve these unique species in the future.