By Xaymara Garza
Amazon Prime deliveries, exploring Texas, and tackling rigorous research were just a few of the highlights of visiting the United States for two foreign students who attended Rice University this year.
Johanna Castellanos of Colombia and Ekaterina Trimbach of Russia immersed themselves in Rice's electrical and computer engineering (ECE) program this year, taking advantage of the opportunity to sample the school's vibrant culture and complete intense graduate projects.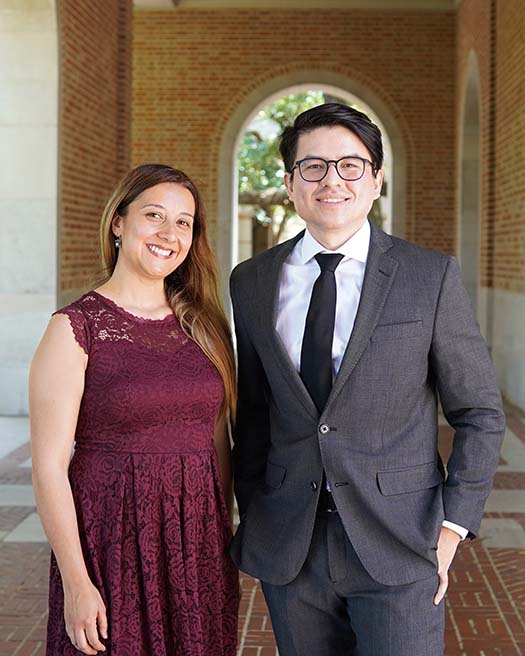 While studying to earn her Ph.D. at Pontificia Universidad Javeriana in Bogota, Colombia, Castellanos was awarded one year abroad through the Fulbright Visiting Scholar Fellowship, a program that provides grants to scholars from over 100 countries to conduct post-doctoral research in U.S. institutions.
Already familiar with César Uribe, Louis Owen Jr. Assistant Professor of ECE at Rice, Castellanos chose to spend the year here in Texas and work alongside Uribe on her microgrid energy management research project. An opportunity she found equal measures difficult and rewarding.
"It was challenging to participate in a program with such talented researchers," said Castellanos. "In addition to mathematical rigor, I learned a lot about the research process and the work that is put into planning and beginning research. I am pleased because, with Prof. Uribe's assistance, I built my first mathematical optimization model for the energy interaction of microgrids. Despite the difficulty, I am delighted with the results."
For Trimbach, plans to travel from Russia to the United States have been in the works for over a year. Travel restrictions set in motion by the COVID pandemic further delayed her hopes of conducting joint research on an acceleration methods project.
That didn't stop her, though.
According to Uribe, they continued to work online and were finally able to make Trimbach's visit possible this year with a three-month internship at Rice.
"This internship was an amazing opportunity to finally meet Professor César and his team in person," said Trimbach. "It gave me a chance to dive into research…, study how it works, and find possible future collaborations."
Trimbach said she was proud of her research and internship results and felt more confident in her mathematical skills and optimization methods today.
Work Hard. Play Hard.
When they weren't working on their projects, Trimbach and Castellanos both took advantage of the time to enjoy Rice's culture and explore the country while they were at it.
"Rice has a very active and bright culture," said Trimbach, adding that there were always activities to enjoy. "I adored all coffee breaks, dinners, and other events organized by Professor César or other lab members."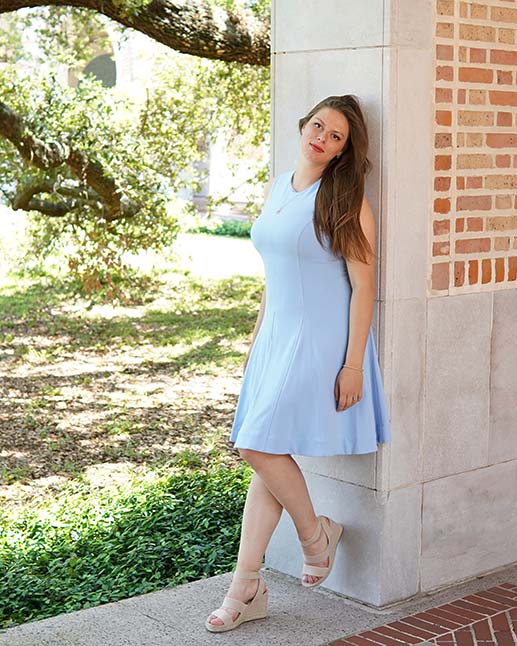 Trimbach also visited New Orleans, Dallas, San Diego, and San Francisco.
Castellano, who was able to bring her husband, Esau, and child, Nathan, loved spending time with her family the most, often visiting parks, going on walks, or attending Rice events for Fulbright students, such as the rodeo.
"I love this culture. We are family. I feel like a family at Rice," said Castellano. "Rice University has the ideal fusion of academic achievement and humanism."
Some of the experiences which had the biggest personal impact on Castellano were those involving her day-to-day life.
"I gained some understanding of the U.S. (Texan) system," said Castellano. "For instance, choosing the power provider, securing an apartment, and signing a lease in the United States… frequently utilizing Amazon and Amazon Prime, bicycling to school, and renting bikes by the hour or day, among other things."
Students interested in studying abroad at the Rice University ECE Department can reach out to Professor César Uribe directly at cauribe@rice.edu to explore opportunities.